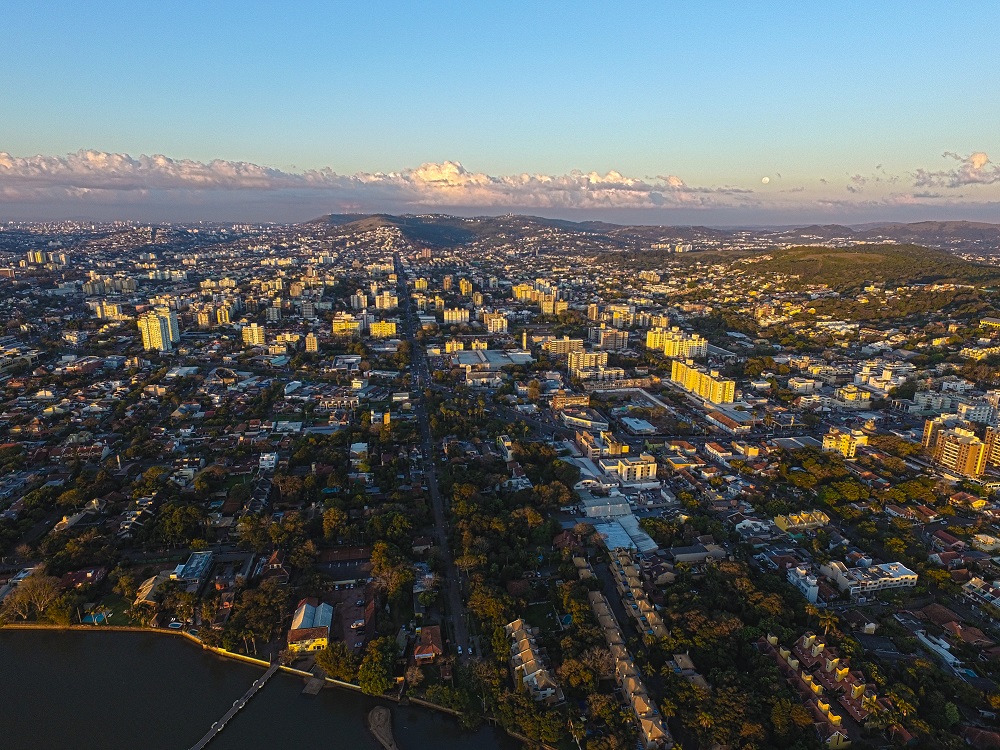 Porto Alegre - Rio Grande do Sul
Porto Alegre is the capital and largest city of the Brazilian state of Rio Grande do Sul, it's population of 1 500 000 inhabitants makes it the tenth most populous city in the country.
After the Treaty of Madrid (1750), around 1.000 couples from the Azores were distributed in the area. Rio Grande was invaded by the Spaniards in 1763, and the Portuguese population immediately fled of Viamão.
The Port of Viamão was raised to a parish with the name of Parish of São Francisco do Porto dos Casais in 1772, today established as the official date of the founding of the city. The city lies on the eastern bank of the Guaíba River (also referred to as lake), where five rivers converge to form the Lagoa dos Patos (Lagoon of the Ducks), a giant freshwater lagoon navigable by even the largest of ships.
This five river junction has become an important alluvial port as well as a chief industrial and commercial center of Brazil.
The city was one of the host cities of the 2014 FIFA World Cup, having previously been a venue for the 1950 FIFA World Cup.